Erratum

Open Access

Open Peer Review
Erratum to: Frequency, course and correlates of alcohol use from adolescence to young adulthood in a Swiss community survey
Received: 7 December 2009
Accepted: 18 February 2010
Published: 18 February 2010
Open Peer Review reports
After the publication in this journal [
1
] we became aware of the fact that the article contained wrong data in figure
1
. This correction contains the revised figure
1
. We regret any inconvenience that this inaccuracy in the presentation of the figure might have caused.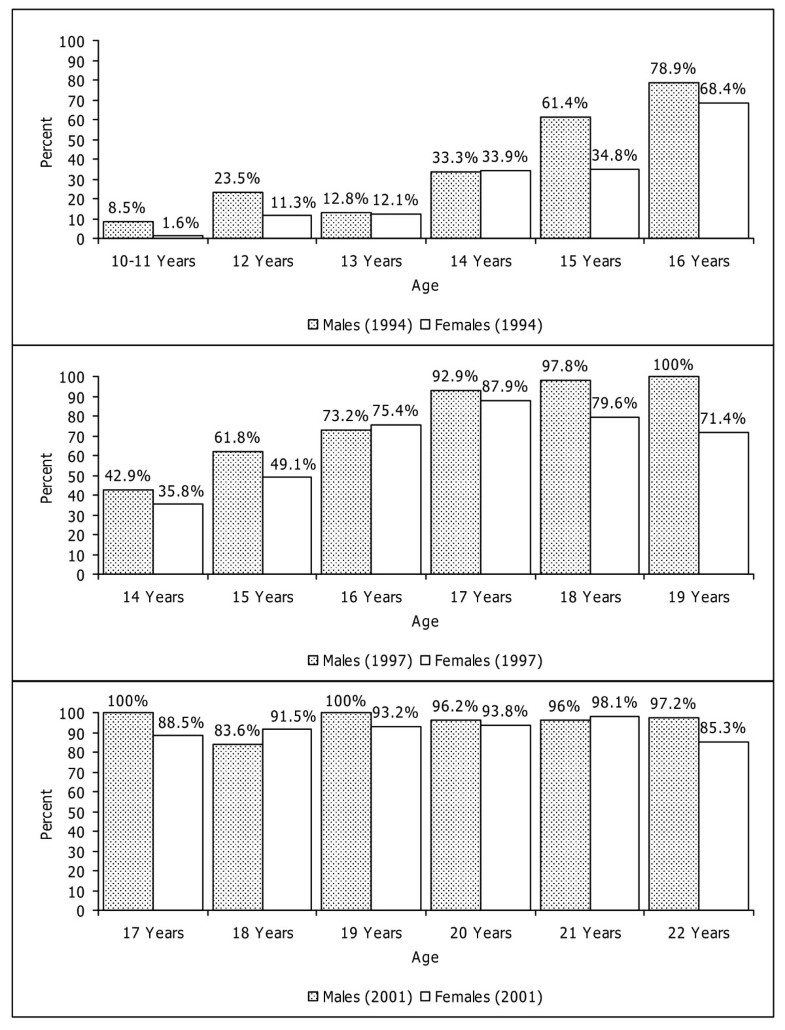 (1)
Department of Child and Adolescent Psychiatry, University of Zurich, Neumuensterallee 9, CH 8032 Zurich, Switzerland
Steinhausen H-C, Eschmann S, Heimgartner A, Winkler Metzke C: Frequency, course and correlates of alcohol use from adolescence to young adulthood in a Swiss community survey. BMC Psychiatry. 2008, 8: 5-10.1186/1471-244X-8-5.View ArticlePubMedPubMed CentralGoogle Scholar
© Steinhausen et al; licensee BioMed Central Ltd. 2010
This article is published under license to BioMed Central Ltd. This is an Open Access article distributed under the terms of the Creative Commons Attribution License (http://creativecommons.org/licenses/by/2.0), which permits unrestricted use, distribution, and reproduction in any medium, provided the original work is properly cited.